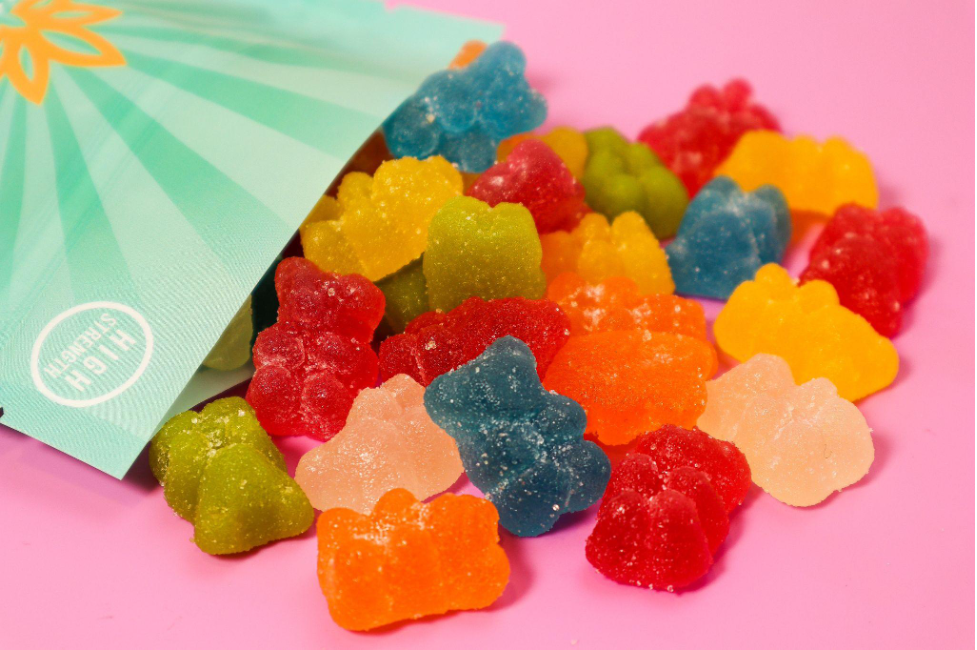 Something Sweet: Try Blue Raspberry Kush Gummies
If you're already well versed in the cannabis community, you know how many CBD, THC, and other cannabis-related products are out there.
But have you ever tried Delta 8 THC? Delta 8 is a naturally occurring compound with medicinal benefits that can be found in the cannabis plant, along with its cousins THC and CBD. While it has been around for a bit, its popularity has really started to grow in the last few years.
In fact, in the year 2021, there were over 22 million online searches performed for Delta 8 THC. 
What exactly does that mean? Well, it means that more and more people are growing interested in Delta 8 THC, and the benefits that it provides.
And with that comes a lot more consumption, and people looking for various ways to get their daily THC dosage in discrete and distinct forms.
We may be biased, but in our honest and humble opinion, we believe that by-FAR the best way to get your daily fix is with Blue Raspberry Kush gummies!
The Flavor
Our delicious Blue Raspberry Kush gummies have an incredibly fruity and sweet flavor. Sometimes people are thrown off by the taste of edibles, but this strong and sweet flavor makes it much easier for you and your taste buds to enjoy.
And if you're not in the mood for blue raspberry kush, you can always check out our other varieties of gummy treats. There is definitely something for everyone to enjoy.
Potent Delta-8 THC
Our gummies are potent, and they pack a punch. And even while they pack that strong punch, they provide a delicious way to get Delta 8 THC right to your body, and give your body its best chance to absorb it.
If you are looking for a discreet and sweet way to up your intake of Delta 8, look no further. Carry it with you in your bag, purse, or a plastic bag. Your body and mind will thank you later.
Who Are They For?
Are you a breathing adult who goes through the same life situations and stress everyday? Well, if that's the case (which we bet it is) these are for you!
We all go through stuff in life, and sometimes it isn't the easiest to find a way to get pain or mental relief in a sustainable and quick way. We have that in mind, and that's why we have these delicious gummies for you.
If you enjoy delicious treats, and all the benefits that cannabis can provide, you'll want to grab a pack or jar of our delicious Blue Raspberry Kush gummies now.
Grab Your Very Own Blue Raspberry Kush Gummies Today
After all that reading that you just did, don't you think it's time for a treat? We couldn't agree more! Go ahead and visit the Cosmic Drops site to check out and get your very own Blue Raspberry Kush Gummies and enjoy the sweetness! For other items, you can browse our entire catalog of high-quality products.