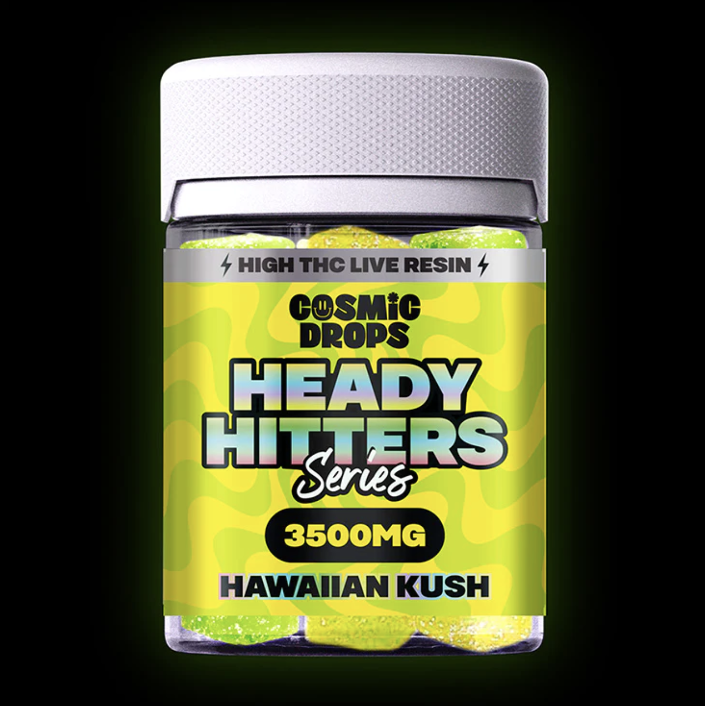 Experience A Rush With Hawaiian Kush Gummies
THC products are no passing craze. There is no end, or short supply when it comes to finding different tinctures, pills, gummies, or edible products that are full of incredibly powerful THC.
So it's no wonder that many are working in labs, and that companies have invested to find types of THC like Delta-8 THC, which provides many of the same types of health-giving benefits as regular THC, with fewer and less powerful side effects.
What Are The Benefits of Delta-8 Products?
Delta-8 THC's provides a wide range of benefits, from calming nausea, reducing anxiety, boosting your mood, or even providing pain relief from chronic and other conditions.
Needless to say, Delta-8 seems to provide benefits that most of us would jump at the chance to get.
Finding Delta-8 Gummies
Chances are, if you're reading this article you are probably someone who is looking for the additional health benefits that Delta-8 THC can provide, in a delicious snack that makes getting your intake up easy, discreet, and just what the doctor ordered.
If that sounds like you, get ready to explore and enjoy the rush of Hawaiian Kush Gummies from Cosmic Drops!
The Flavor of Hawaiian Kush
If you're looking for a tropical flavor profile, and something that is really going to remind you of being on an island, then look no further than Hawaiian Kush gummies. Each gummy comes perfectly flavored and packaged with a pineapple and lemonade flavor that is delicious, and is going to help you get all the super great benefits of Delta-8 THC.
How Potent Are Hawaiian Kush Gummies?
At this point, you might be thinking that the flavor sounds good, but wondering how much beneficial THC can be found in each gummy. And we don't blame you, as usually a single gummy doesn't pack that big of a punch.
But these are not your regular old gummies. Each Hawaiian Kush gummy contains 175mg of THC, which is going to last a long time, and get you all the additional benefits that you are looking for in a compact package.
What's The Difference Between The Heady Hitters Series And Regular Cosmic Drops?
The biggest difference between the regular Cosmic Drops and the Heady Hitters Series (which includes flavors like Hawaiian Kush and Golden Pear), is that the Heady Hitters are more powerful, have a higher dose, and are more potent. In addition to the different flavors, you get a stronger push towards the benefits that come along with these edibles.
So that means that this series, like the Hawaiian Kush gummies, are for the experienced THC users, and not necessarily the first-timers.
Grab Hawaiian Kush Gummies Now
If you find yourself looking for a nice relaxing night after a grueling day, or if you just want to get through the day with more relaxation, go ahead and visit Comic Drops now and pick up your Hawaiian Kush Heady Hitters! We know you'll njoy every last drop, and every last bite.