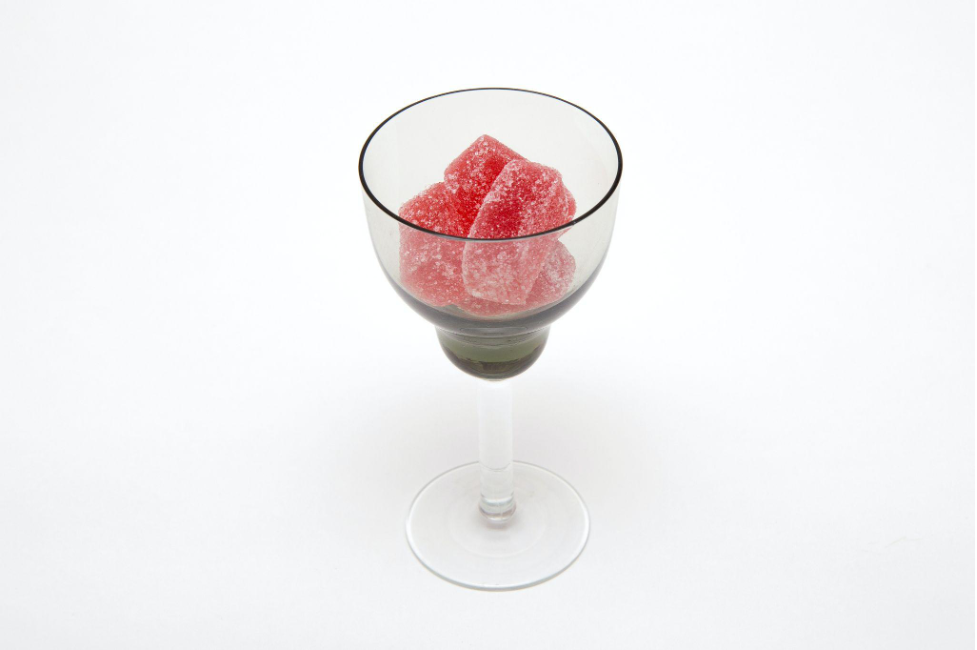 Watermelon Gummies That Are Healthy? They Do Exist!
When it comes to finding delicious-tasting, high-powered, healthy THC edibles, there's no shortage of options, flavors, and varieties.
And as the "cannabis craze" continues, and the industry continues to be the fastest growing (as was reported in 2022), more and more options will come about, more producers will come forward, and new types of THC will be discovered.
One of the most popular ways of getting your THC dosage up is through the means of edibles. And within that segment, people love gummies for its texture, variety of flavors, and potency in such a small package that allows them to be discreet.
So if you're looking for something that has an incredible flavor, with all the benefits that come with a THC gummy, look no further; we've got you covered with Watermelon Gummies from Cosmic Drops!
What Are The Health Benefits That Come With Delta-8 THC
Watermelon Gummies from Cosmic Drops contain a potent dosage of Delta-8 THC. But what exactly is Delta-8? Well, think about it as very similar to regular THC, but just with milder effects.
Some of the health benefits you'll find in our Delta-8 Watermelon Gummies include pain relief, feelings of relaxation, and euphoria (although in a much milder form).
Where Would I Find Watermelon Gummies That Are Healthy?
If you're looking for these delicious sounding gummies, and want to know where you can find them, don't worry! We know exactly the place! Check out Cosmic Drops online store to find Watermelon Gummies right now.
Watermelon Gummies From Cosmic Drops
What makes Watermelon Gummies from Cosmic Drops so good? Let's analyze and go through what they are all about at their core.
The Flavor
Each of these particular gummies from Cosmic Drops are flavored with Sour Watermelon. It's a great way to satisfy that sweet tooth and cravings while still getting healthy benefits.
The Dosage
Cosmic Drops Watermelon Gummies come packed with 50mg per gummy. That makes it very easy to dose, and makes the math simple when you need to figure out how much to take, depending on your situation.
The Potency
These gummies are packed with high-quality THC extract, using a strong dose of the Cosmic Drops THC-H blend. They are powerful, potent, and will have you feeling good all day, or even will keep you relaxed during an evening at home.
The Benefits
Ever needed to just relax after a long day? Maybe you're experiencing some chronic pain that just won't seem to go away? Or perhaps you're having a bit of anxiety. These Watermelon Gummies are the perfect solution, and are a quick, easy, and delicious way to get some relief.
Grab Your Very Own Watermelon Gummies Right Now
After doing all this reading, you're probably in need of a sweet treat, right?
Well, even if you aren't, but you might be in the future, head over to Cosmic Drops online store right now and grab yourself some Watermelon Gummies.
You won't regret it, and you'll be happy you did!